VIDEO: Cheetos Bagels And Grasshoppers Are Just Some Of The Unusual Things Brian Balthazar Has Eaten On 'The Wendy Williams Show'
You've seen pop culture expert, Brian Balthazar, appear on The Wendy Williams Show quite a bit over the last few years. He even co-hosted the show on three separate occasions. It wasn't until his last visit where he and Jason Biggs chowed down on a KFC Cheetos Chicken Sandwich that it hit me: Being on the daytime talk show makes Brian Balthazar hungry!

The proof is in the pudding…pun definitely intended. Carla Hall made sure to bring some snacks for Brian when they cohosted together.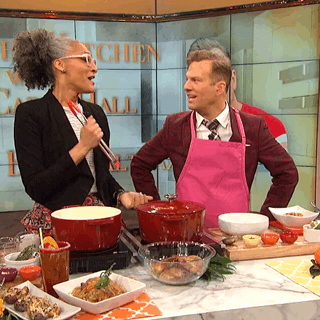 Sure, Wendy is known for telling us to "grab a snack and come on back"…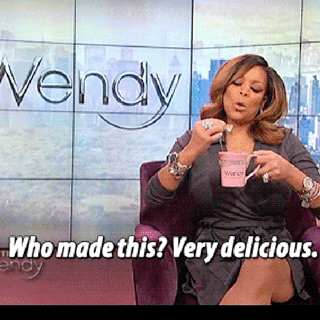 But you'd have to be absolutely famished to want to eat fish sliders at 10am.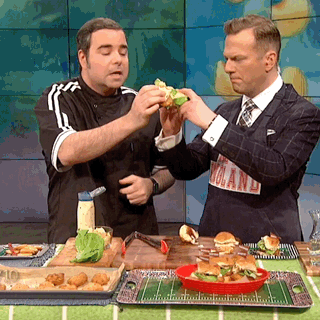 He's gotten so hungry he resorted to eating GRASSHOPPER TACOS on the show!

Could it be that Brian isn't actually hungry though? Could he just be a brave soul willing to be the taste tester so we don't have to? Could my theory be flawed?!
I suddenly feel like maybe we owe Brian a big thanks…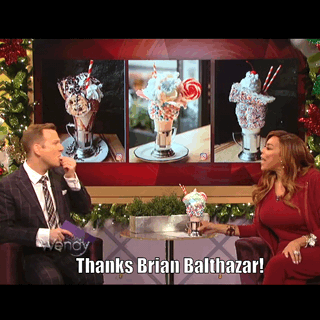 Either way, it's fun to watch! Click below to take a look at a compilation of all the fun stuff Brian Balthazar has eaten on The Wendy Williams Show!
Brian Balthazar Interviews Marcela Valladolid About Her Book, "Casa Marcela: Recipes And Food Stories Of My Life"
Food Network's host Marcela Valladolid, known from Food Network's "Mexican Made Easy" "The Kitchen" talks to AOLBUILD's Brian Balthazar about latest book, "Casa Marcela: Recipes and Food Stories of My Life in the Californias Hardcover." The book tells her most personal collection of recipes, a reflection of her experience growing up in Tijuana and traveling back and forth to San Diego to see family and friends and for school.